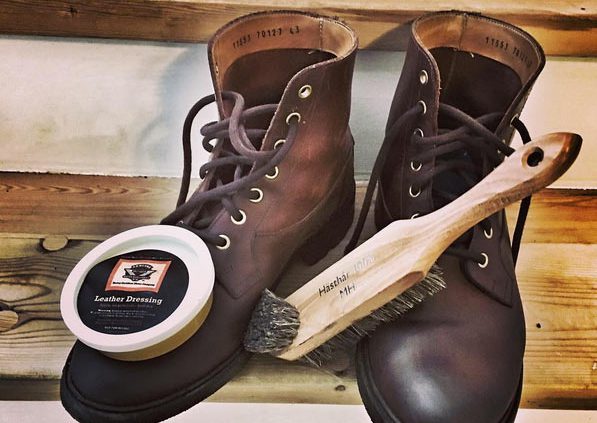 Clean, Condition, Shine!
Take care of your Groundstone shoes once in a while, they're worth it. Because if you do, they will age with grace and attitude!
1. Clean your shoes with leather cleaner to get the dirt off. If necessary, use saddle soap and water for a better cleaning. But be sure to rinse away all of the saddle soap otherwise it can damage the leather. Never use a detergent since it can destroy the natural oils.
2. Condition the leather to soften. While the leather is still slightly moist, apply a leather conditioner to replace the leather's natural oils. Set your boots aside for 24 hours to dry. Stuff your boots with paper or even better, use shoe trees to maintain shape.
3. If you prefer your boots shiny, apply boot polish, paste or wax, and buff to a shine. Make sure the polish matches the shoes.
https://www.groundstone.se/wp-content/uploads/2017/06/short-supply-brush.jpg
635
597
Superezy
https://www.groundstone.se/wp-content/uploads/2018/02/groundstone-logo-1.png
Superezy
2017-06-01 10:52:58
2018-01-15 22:05:35
Shoe care