THE GROUNDSTONE GUIDE TO OUR SHOE CONSTRUCTIONS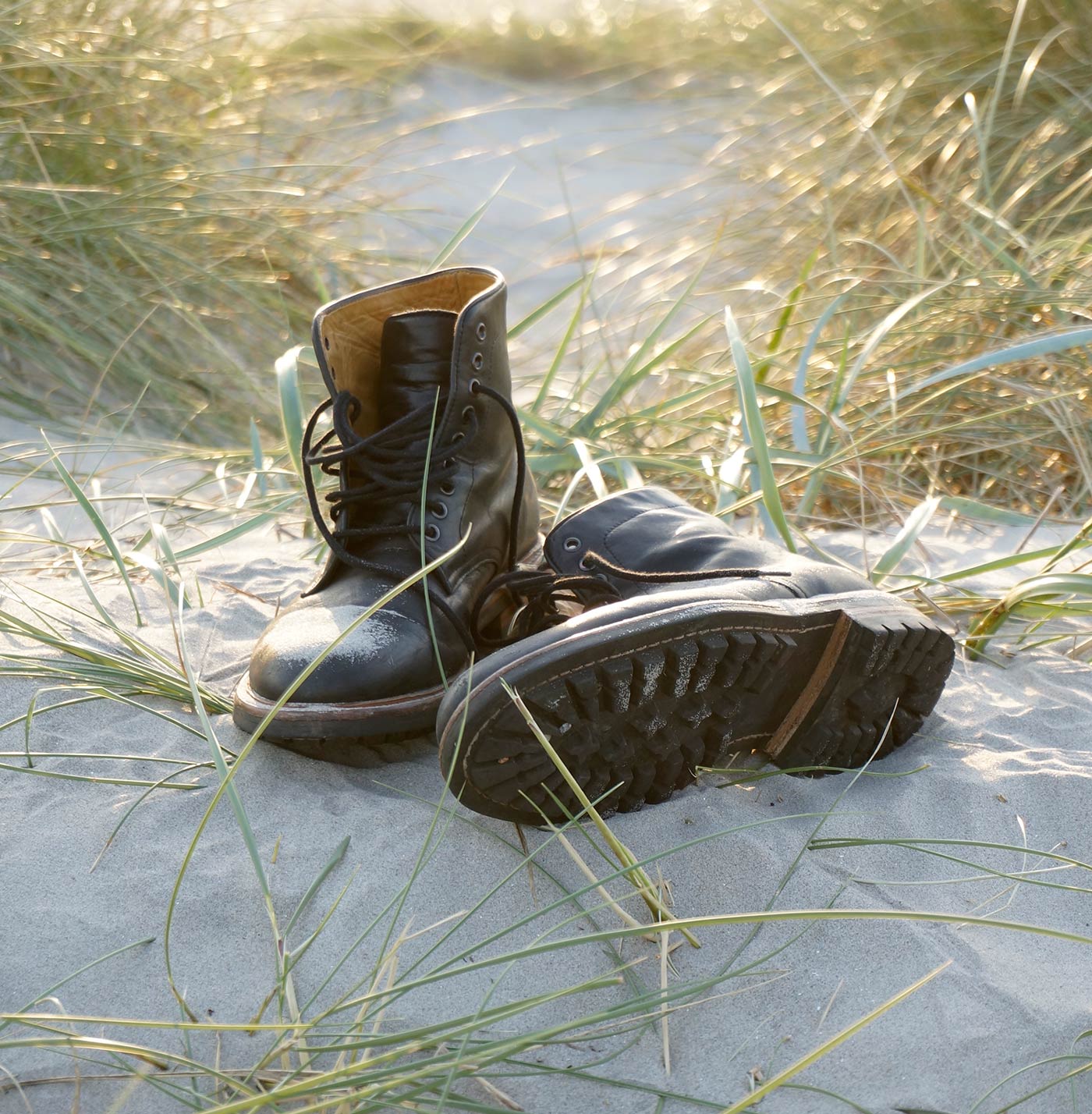 GOODYEAR WELTED CONSTRUCTION
The gold standard of shoe construction. Charles Goodyear Jr, patented his Goodyear Welt sewing machine in the late 1800s, a machine that could stitch together the welt, upper, and soles, without the time consuming hand-technique. Still, the procedure demands around 200 operations to produce a pair of shoes. In a world of throwaway fashion, a pair of Goodyear welted shoes is a good way to contribute to sustainabilty.
The pros: The shoes are quite easy to resole. Removing the old sole and attaching a new one can be done by machine or by hand and without a specific machine. The extra layers inside make the shoe relatively water resistant and supportive.
The cons: The price of course. The goodyear welted shoe is more expensive because of the extra materials and the numerous steps of manufacturing the shoe. But will on the other hand last longer than most.
THE BLAKE STITCH
A traditional method of construction, conceived by Lyman Reed Blake in 1856 to make factory production easier.
The pros: Less layers of material makes a lighter construction than the Goodyear Welt. The Blake also allows for resoling when the outsole is worn. Due to less material the shoes are light and flexible and will be worn in, in a relatively short period of time.
The cons: Fewer layers of material can make the shoe less water resistant.
CEMENTING
The most echonomic, fastest and common method of attaching the sole of a shoe. The sole is
attached with an adhesive and no welting is used.
The pros: Superior method for shoes with a rubber sole.
The cons: If sole separates from the upper the shoes it can be harder to, if even possible, to repair the shoe.
https://www.groundstone.se/wp-content/uploads/2018/02/groundstone-boots.jpg
1428
1400
Lars Glendell
https://www.groundstone.se/wp-content/uploads/2018/02/groundstone-logo-1.png
Lars Glendell
2018-02-18 11:27:05
2018-02-18 11:27:52
THE GROUNDSTONE GUIDE TO OUR SHOE CONSTRUCTIONS